Well, winter is officially here, as you can see by my sideview mirror on Friday.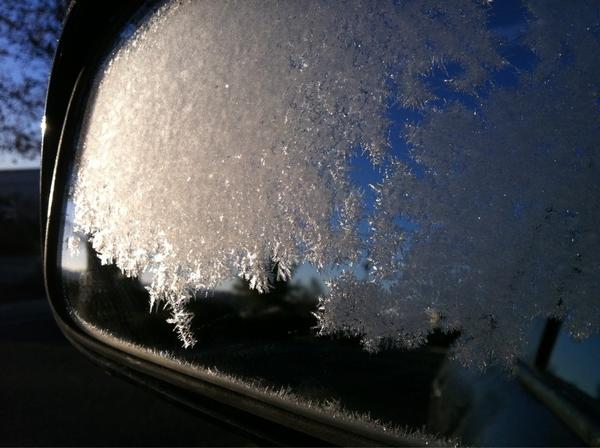 The first official day of winter was on Friday, Dec. 21, which marked the winter solstice.
But just because winter is here, doesn't mean the fishing has flown south for the season.
In fact, we have some helpful fly fishing tips for the month of December, to help you get on some fish before the year is out.
Have a good holiday everyone!
Comments are closed for this post.